It's Great to Be Alive
An archive of the groundbreaking television program on addiction, healing and hope
It's Great to Be Alive was a television program that aired throughout the Midwest for more than 20 years. Starting in the 1970s, the program featured many personalities who donated their time and talents to tell their very personal stories of how addiction affected themselves and the people around them. Many of their stories are included in the book by the same title, It's Great to Be Alive.
Among many others you'll find actors such as Dick Van Dyke and Brooke Shields; musicians like Johnny Cash, Larry Gatlin, and Native American operatic tenor White Eagle; athletes like Greg Gagne and Bobby Welch; and members of the political sphere including First Lady Betty Ford, Congressman Wilbur Mills, and Dr. Robert Schuler.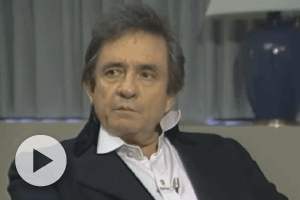 Johnny Cash
Johnny Cash speaks frankly about his life threatening years long friendship with alcohol and other drugs and how that friendship turned into a battle for his life. Johnny Cash survived because of the love and understanding that someone offered. These are the two main ingredients of the treatment at River Park, love and understanding.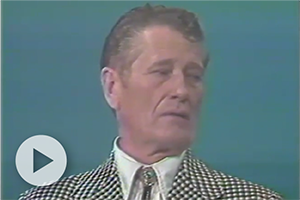 Joe Foss
Alcoholism can strike anyone in any walk of life. Former Governor of South Dakota, Joe Foss visited River Park during his many travels to discuss the recognition factor associated with alcoholism.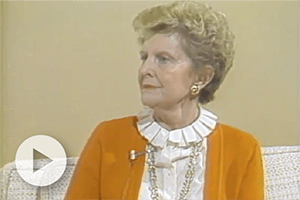 Betty Ford
Stereotypes of alcoholism still exist – that it is only the weak-willed that suffer. Betty Ford's story proves that this is an illness of functioning people, a disease that affects all walks of life. It is no respecter of persons. It affects even the most strong-willed. Betty Ford discusses her story to gain sobriety.
Fran Tarkenton
Alcoholism affects the lives of over 20 million Americans. In this video, a high school classroom discusses the affects of alcohol. Fran also talks about the power of open communication amongst friends and family in helping others deal with alcohol abuse.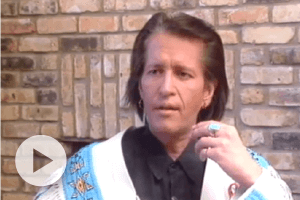 White Eagle 
White Eagle discusses his struggle with addiction, and how his life has changed since finding freedom from it.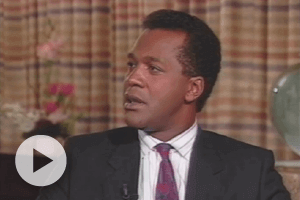 Clifton Davis
Clifton Davis shares his insights on his personal drug abuse and his interest in helping others see the dangers of cocaine abuse and the options available for them to seek help.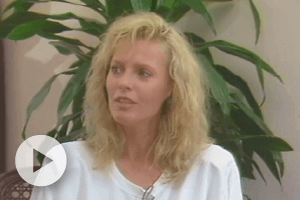 Cheryl Ladd
Cheryl Ladd is helping the abused in our society discover the cause of their pain and what can be done to prevent it. She has dedicated her name and her energies to helping people understand the roots of child abuse, including alcohol abuse and chemical dependency.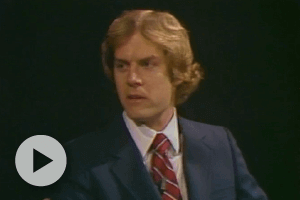 Toby Waldowski
Toby and his wife met at school, married and began to pursue their dreams. But adversity hit when they attempted to have children and discovered that each of them had health concerns that would put them on a different path than intially anticipated.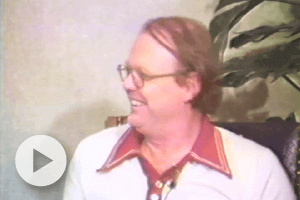 Ryne Duren
Glenn Jorgenson, host of It's Great to Be Alive, talks with Ryne Duren. Ryne was a pitcher with the New York Yankees. Their conversation focuses on Ryne's personal battle with alcoholism and the specifics of his recovery.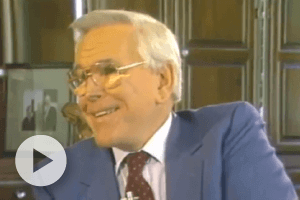 Robert Schuler
Robert Schuler discusses his research on the effects of different stimuli on the brain and its development.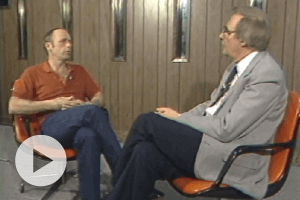 People of Prison: The Men
Incarceration as a result of addiction often has a disproportionate effect on men.
People of Prison: The Women
It's Great To Be Alive explored the effect of addiction-related incarceration on women.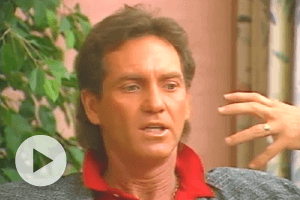 Larry Gatlin
Glenn explores the highs and lows of the life of Larry Gatlin in this episode of It's Great to Be Alive.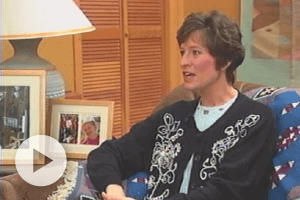 Helene Duhamel
Whether it's chemical addictions, mental illness or physical afflictions such as cancer, the same emotional challenges have to be faced. Helene Duhamel has been battling Hodgkin's Disease for over a year now.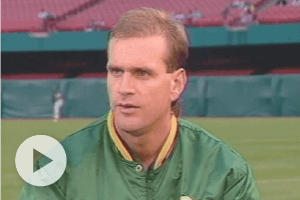 Greg Gagne and Bob Welch
Greg believes that his use of drugs and drinking contributed to many of his failures in athletics during his high school career. Both he and Bob talk with Glenn about how their drug use and alcohol abuse contributed to many of their struggles with sports.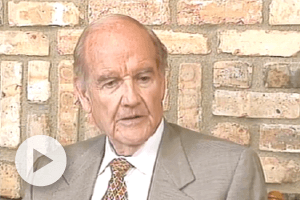 George McGovern
George McGovern lost his daughter to an alcohol-related incident. In his interview, George discusses their family's battle with his daughter Terry's struggle with alcoholism.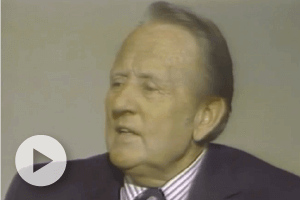 Art Linkletter
Art Linkletter talks about the stigma of alcoholism and drug addiction. In this video, Art assesses how to help our children handle life's failures without turning to alcohol or drug abuse.
About River Park
River Park was South Dakota's first privately-funded, not-for-profit treatment center for addiction. At the core of the River Park philosophy were the principles of Alcoholics Anonymous—seasoned with a generous dose of respect and love.
"Treat a man as he is, and he will remain as he is. Treat a man as he could be, and he will become the man he could be. That's all we were trying to do." —Glenn Jorgenson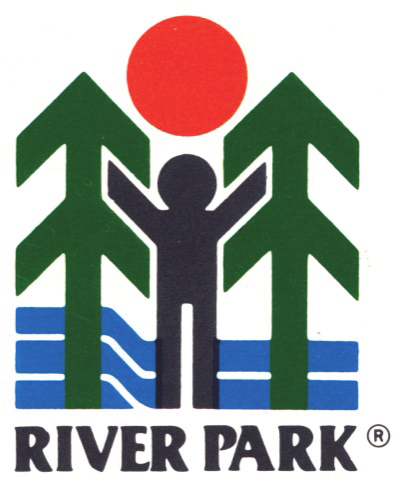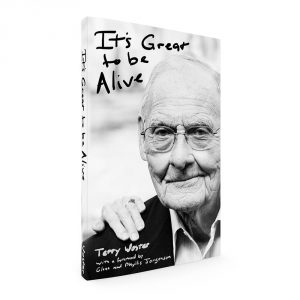 If you struggle with addiction, there is hope.
Terry Woster's narrative, with Glenn Jorgenson's recollections and celebrity stories, addresses honestly the challenges that addicts face and shows how the River Park philosophy—based on the principles of Alcoholics Anonymous—can help people overcome addictions.
It's Great to Be Alive is available in print or as an ebook.