Understanding addiction and offering hope.
By telling the story of his own struggle with alcoholism, and the story of Glenn Jorgenson's similar battle, author Terry Woster illuminates the mindset of those who persist in drinking even when it becomes obvious that they are harming themselves and others.
It's more than a story about addiction—it's a story of hope.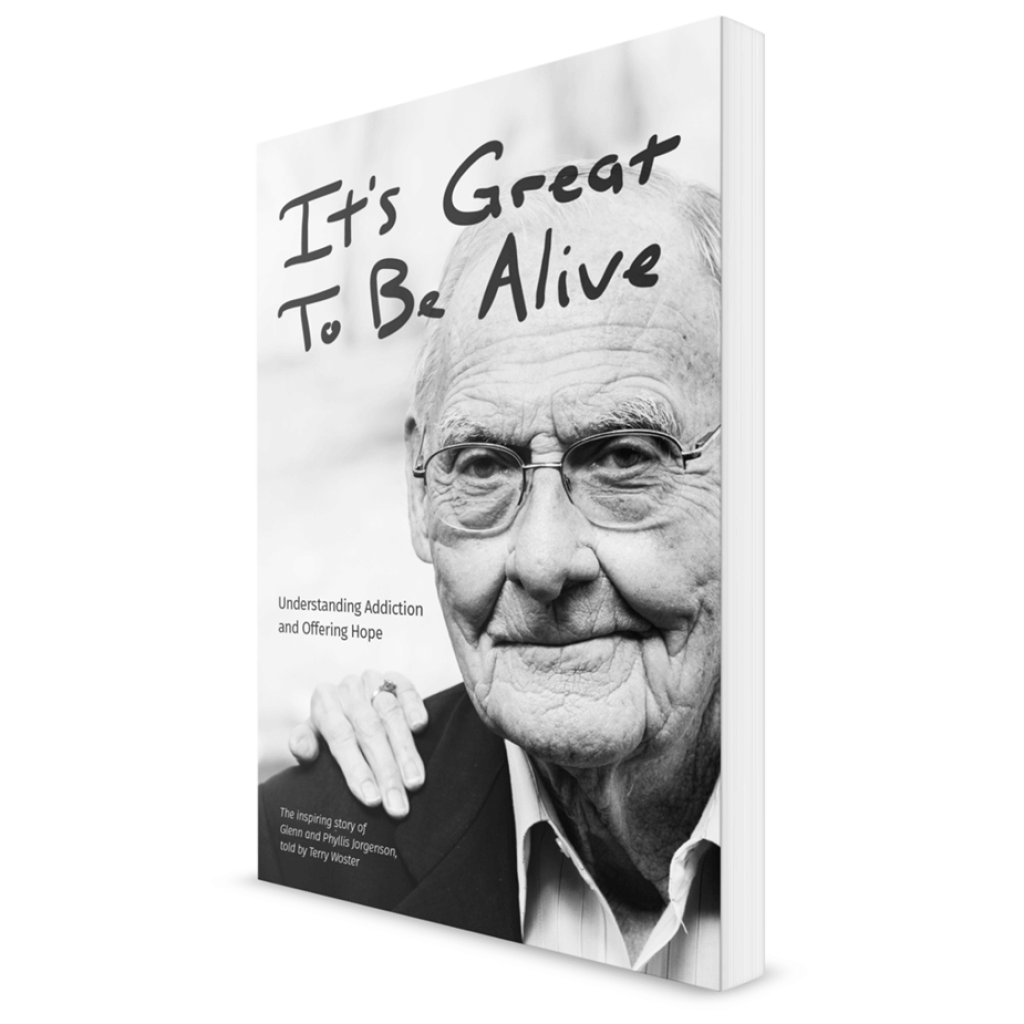 "Addiction is such an incredibly secret progression. Before you really even realize it, you've got it."
Hear Glenn Jorgenson share his story of nearly losing his marriage, his career and his daughters due to prescription drug and alcohol abuse.
"When Glenn went into treatment, I went in and saw the director and asked, 'What do I do now?' And he said, 'I don't know.'"

Phyllis Jorgenson shares her perspective of being married to an alcoholic and their commitment to making marriage work—for better or for worse.
"What everyone struggles with who has addictions is that our actions are not what our values are, what our beliefs are, and we know it."
Author Terry Woster tells the Jorgensons' story and his own, and how they were connected through the treatment center called River Park.
Interviews with more than a dozen celebrities
---
In It's Great To Be Alive, author Terry Woster weaves into the narrative compelling stories of addiction and recovery told by more than a dozen celebrities—including singers Johnny Cash and Larry Gatlin, actor Dick Van Dyke, and superstar athletes Carl Eller and Don Newcombe—who Jorgenson interviewed for an educational television series called "It's Great To Be Alive."
Jorgenson's recollections and the celebrity stories illuminate the challenges that addicts face and help expand understanding of addictions, their effects on families and communities, and options for treatment.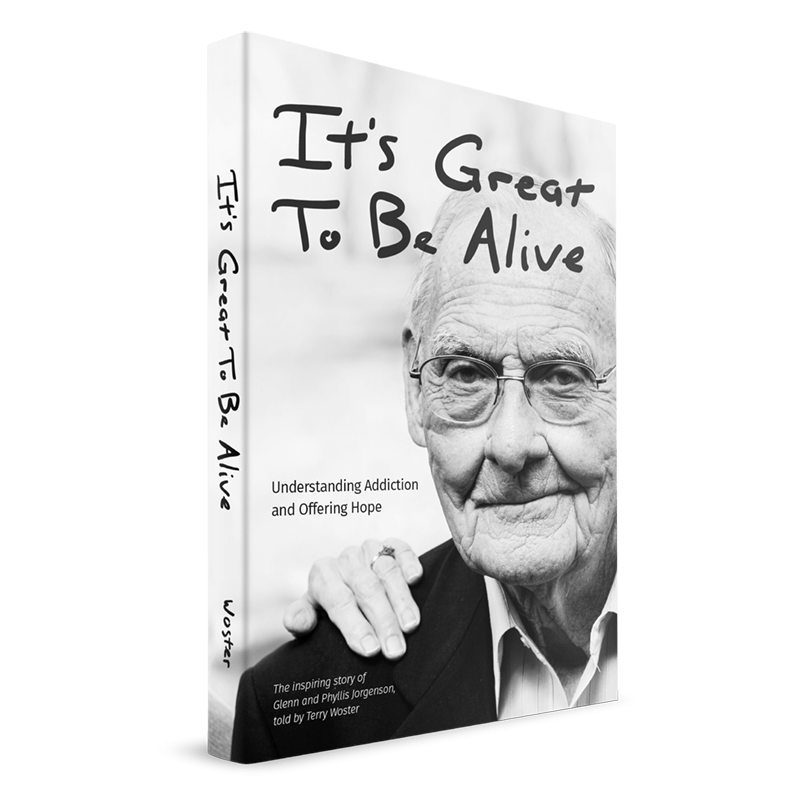 If you struggle with addiction, there is hope.
Terry Woster's narrative, with Glenn Jorgenson's recollections and celebrity stories, addresses honestly the challenges that addicts face and shows how the River Park philosophy—based on the principles of Alcoholics Anonymous—can help people overcome addictions.
It's Great to Be Alive is available in print or as an ebook.
Help and hope when your loved one is suffering from addiction.
You can never give up on them—that is the central message of Phyllis Jorgenson's compelling, honest look at addiction and its impact on the people who strive to support people facing it. Through hopeful examples and clear, relational language, Phyllis offers a guidebook—as well as hope—to people who love someone struggling with the throes of addiction.
Self-Portrait is available in print or as an ebook.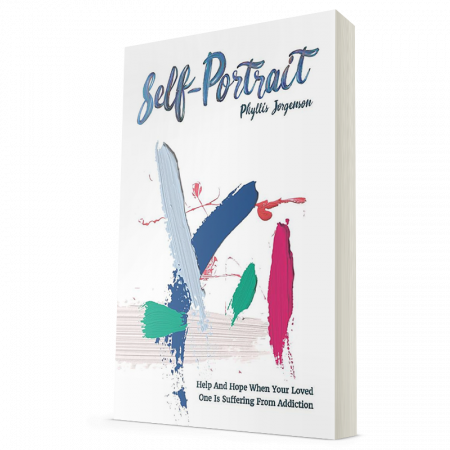 Remembering Glenn Jorgenson: 1930-2021
South Dakota Hall of Fame inductee Glenn Leroy Jorgenson, 91, who with his wife Phyllis helped to save and transform hundreds of lives through their River Park alcohol and drug treatment programs in South Dakota, died peacefully Friday, July 23, 2021, at Dougherty Hospice House, Sioux Falls, S.D.
Phyllis was at his side, as she's been throughout their 70-year marriage.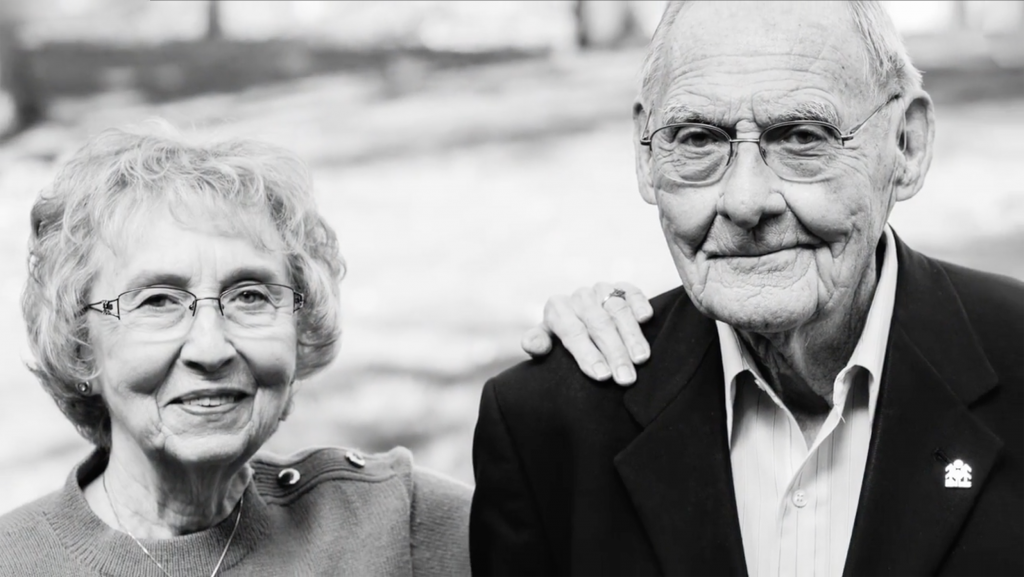 About River Park
River Park was South Dakota's first privately-funded, not-for-profit treatment center for addition. At the core of the River Park philosophy were the principles of Alcoholics Anonymous—seasoned with a generous dose of respect and love.
"Treat a man as he is, and he will remain as he is. Treat a man as he could be, and he will become the man he could be. That's all we were trying to do." —Glenn Jorgenson